It is truly art week in New York City- from the MET Gala to Art New York to Frieze. The who's who of dealers, collectors, and artists have all flooded the city.
We had the privilege of attending the VIP Preview of Context New York and Art New York, and the theme of much of the work was all too clear.
Art has always been an outlet of commentary on the current state of our world and society, of course. With the current state of affairs, it's no wonder that much of the work featured had to do with vanity, consumption, and guns, guns, guns.  This has the tendency to be both trite and pandering to current events, but there were a few artists that stood out.
Ravi Zupa's repurposed typewriter firearms particularly caught everyone's attention.  Not necessarily a new concept, as Zupa has been making these since 2007, but only recently have they become stand-alone pieces.  The idea of using your words as your weapons resonates strong these days, as journalists and free speech are under heavy fire and suppression in a number of countries.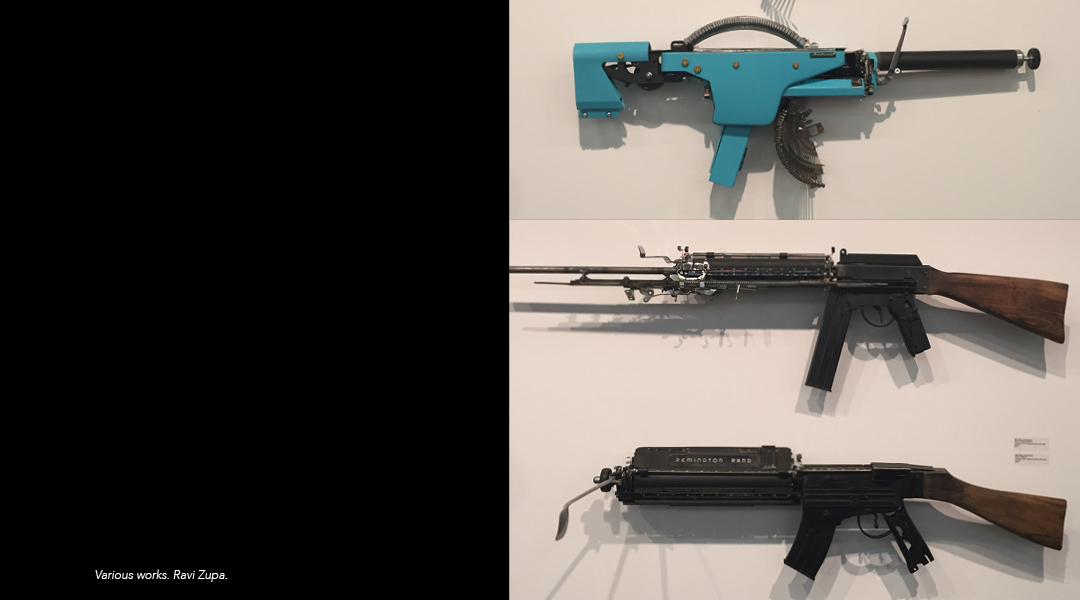 Meanwhile, Colombian artist Federico Uribe used repurposed artillery in a much different manner.  Creating large sculptures of wildlife from variety of ballistics, Uribe took objects of destruction and turned them into objects of beauty.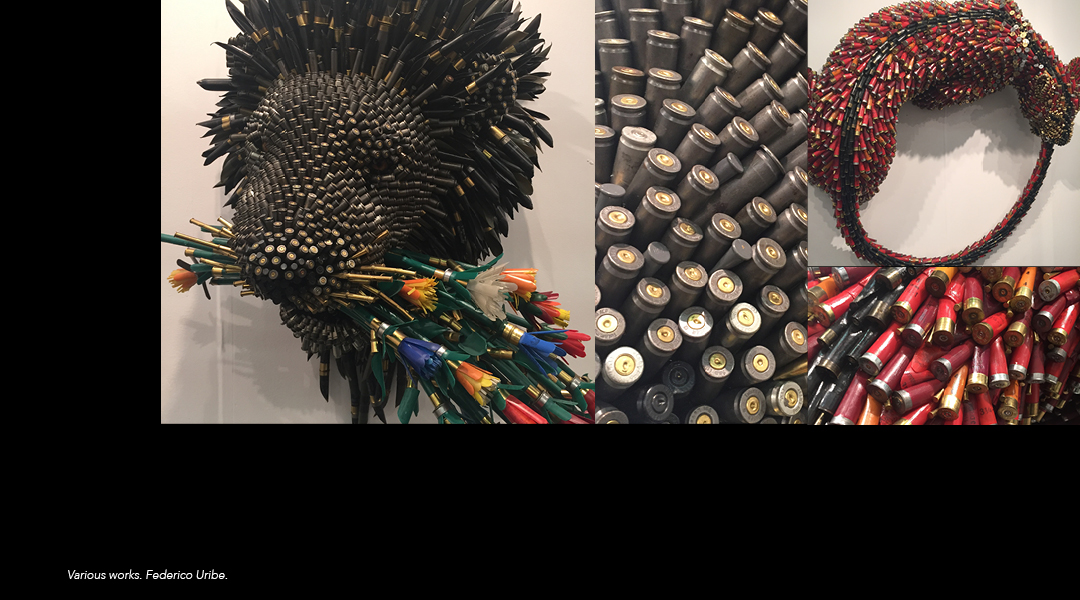 Quite a bit of fan fair was circulating around Academy Award Winning Actor, Adrien Brody, who managed to break into art scene with a number of pieces on display. One of which was his appropriation of the Starbucks logo depicting the mermaid brandishing two pistols. Not necessarily ground breaking, but celebrities catch everyone's attention, so I digress.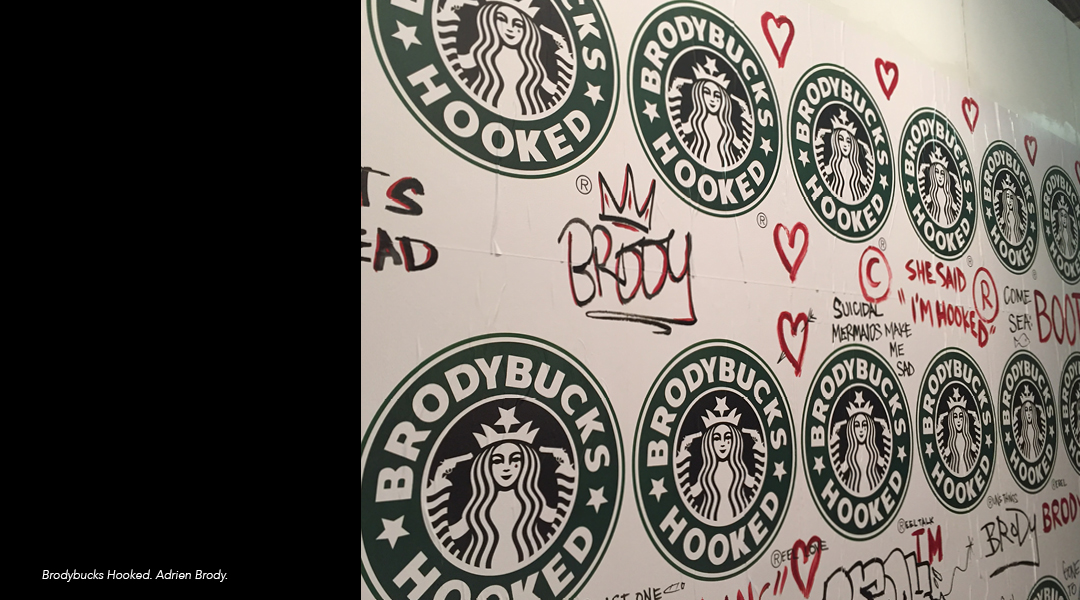 That brings me to the work of Javier Martin, who toys with the ideas of vanity and blindness, with high fashion photography intertwined with the use of neon lights obstructing the eyes of the subject. We are drawn to his work by the bright lights, and then hit with his underlying message. Ironically, the Adrien Brody hype at Context is a great example of this as so many are enamored with his celebrity as an actor, that they are blind to fact that the work isn't all that great.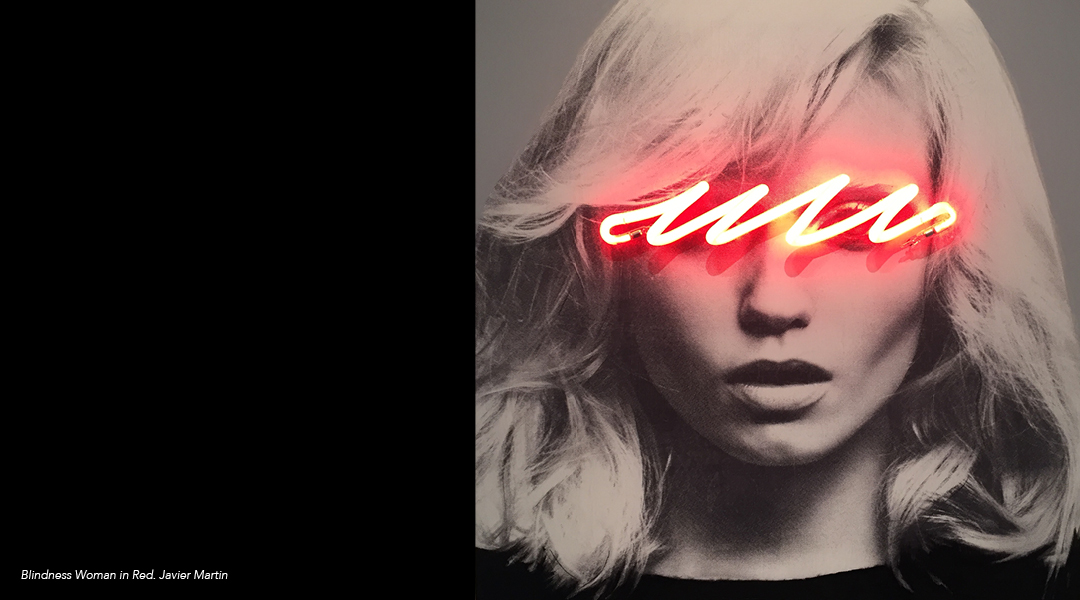 Special thanks to Tai Zhang and Javier Martin for the invitation.